Lost Pet – What to do Before and After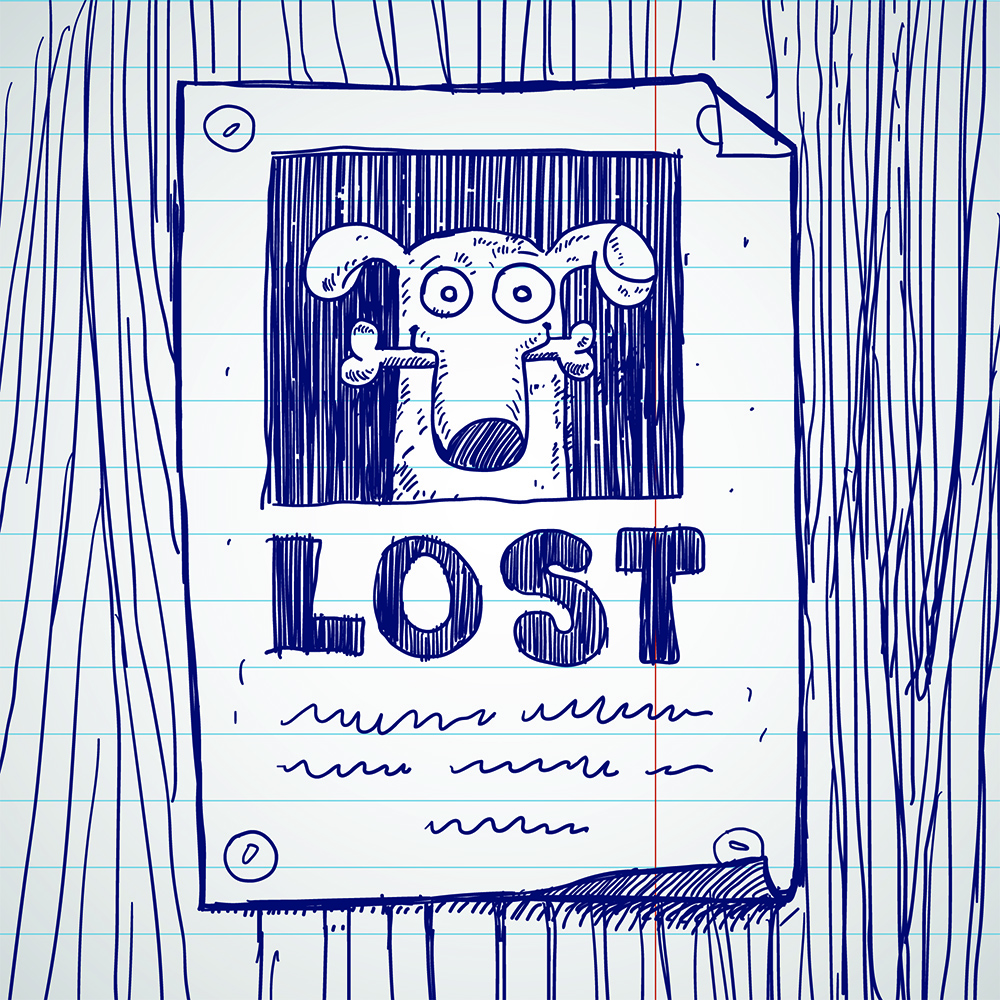 It's every pet parent's worst nightmare. The heart-pounding, can't breathe, sweaty palms kind of nightmare. Your beloved pet is missing. Fido took off after a squirrel and you lost your grip on the leash or Kitty ran out the door in that split second when you were coming or going. If that happens to you, will you be able to keep your cool and take immediate, effective steps to bring your pet home safely? No? It's time to make a plan!
What to Do Before Your Pet Goes Missing
Microchip your pet. Enroll the chip with the appropriate registry AND keep your contact info up-to-date.
Get an ID tag with a phone number for your pet's collar (a phone number for someone who's always available).
Keep up-to-date photos of your pet on your phone (full-body and close up head shot). If you're a client of Houston's Best Pet Sitters, put a photo in your pet's HBPS profile.
Make sure collars and leashes are in good shape and fit well. Many dogs can "back out" of their collars—and even out of a harness–while on leash. Consider a well-fitting martingale collar for walks.
If your dog is allowed outside in your yard, inspect the fence regularly. Make sure it's tall enough to keep your dog from jumping over. Make sure your dog can't dig his way out (you can bury chicken wire along the fence for this). Make sure there are no holes or loose boards where your dog can escape.
Train your dog. A trained dog is more likely to stop and return to you on command.
What to Do If Your Pet Goes Missing
Don't panic. You have a plan now, so stay calm and get to work.
Never chase a pet. They can outrun you. Many times, if you can get his attention and run AWAY from him, a dog will turn and chase you. If not, or if it's a cat, sit down and speak in calm, soft tones, calling the pet's name and using favorite familiar words.
Social media is your friend. Get the word out—with pictures!—and ask everyone to share.
Walk the neighborhood, calling for your pet.
Knock on every door. Introduce yourself. Give them your name and phone number, along with a description of your pet. Ask them to please call you if they see your pet.
If possible, have someone the pet knows and trusts stay at your home while you're out looking. Many pets will return—sooner or later—tired, hungry, or lonely. If you don't have anyone your pet would come to if called, go back home periodically to see if he/she is there waiting.
Get in touch with your pet's microchip registry. Some of them have a "Lost Pet" section to help you get the word out.
If your pet hasn't been found in a few hours, begin calling every veterinarian in the area—starting with your own vet. Give them a description of your pet, along with your name and phone number. Sometimes good Samaritans who find a pet will take it to the nearest veterinarian's office.
Contact animal control and every shelter, rescue, and humane society in your area to see if they have any record of a pet matching your pet's description. Leave the description, your name, and phone number.
Contact any local TV station, ratio station, and newspaper with a "Lost and Found" section for pets.
Put up "Lost. Please Call if Found" flyers everywhere in the area where your pet was lost. Keep it simple. Make the lettering (including your phone number) big enough to be seen from passing cars. Offer a reward, but don't state the amount.
Make index-sized cards with "LOST," pet's name, picture, your phone number, and "REWARD." Continue to walk the neighborhood and give a card to every neighbor, dog walker, service person, etc. you can find.
Follow up regularly with vets, shelters, etc. Expand your search to those within 50 miles of the area where your pet was lost.
Visit every local pound and shelter, every day. Take your flyers with you, and leave one everywhere you go.
Don't give up!